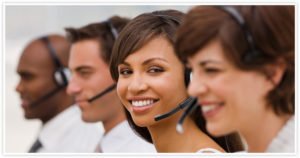 You'll Notice the difference "We" make right from the start.
Call us today!
Each of our head office Executives will take YOUR call!
To setup an appointment, schedule a service call, or for more information
Gas Fitter Mission Statement
All dwellings should have safe and comfortable Heating, Cooling and Ventilation systems.
These systems should be well designed, properly installed and properly commissioned.
achieve these goals, each member pledges compliance to the following principles and policies:
Our paramount responsibility is to our customer or the dwelling occupant. Honesty and good value are our guiding policies. Within reason, our best available design and installation criteria should be built into every system. We will resolve customer concerns in a timely manner.
GasFitter and Forced Air Guildiness
Gasfitter.ca follows Forced Air Guidelines which includes room-by-room heat loss & heat gain for system with A/C coils and heat pumps; equipment selection to heat loss requirements for furnaces, A/C coils, an heat pumps; and duct sizing & layout to selected equipment capacity for standard and low pressure systems.
development of the new heat gain/heat pump material (added in 2006) was funded in part by the BC industry of Energy, Mines & Petroleum Resources under the Energy Efficient Buildings program. The
development of minimum standards for the correct sizing, design and installation of high efficiency
equipment and systems is the basic building block to the achievement of the government's target deductions in energy consumption
Gasfitter.ca associates understand the process of sizing and installing a forced air system
GasFitter Members Conduct
"Members of 1-888-WE-GAS-4U shall consist of corporations, sole proprietors or partnerships engaged in the business of contracting in equipment, parts, accessories and services for heating, refrigeration, air conditioning and/or ventilation within Canada.s that they comply with the relevant trade and business licensing regulations that govern their business activity within the jurisdiction(s) in which they conduct their business. Specifically, applicants must demonstrate (by way of verifiable photocopies of relevant documents) that they and/or their employees possess:
a) valid Trade Qualification Certificate(s); b) valid Provincial fuel license(s) (e.g. gas fitter tickets); c) valid municipal business license(s); contractors license(s) (where applicable); d) Worker's Compensation Board coverage (unless exempt as a Sole Proprietor); e) $2,000,000 liability insurance coverage; and. f) other documents as required.
The 1-888-WE-GAS-4U "Marketplace Distinction Program" takes advantage of the membership criteria that require members to verify their trade licenses and other qualifications. This program promotes members in the marketplace as "contractors of distinction" through traditional media and through partnerships with other consumer-oriented organizations.
1-888-WE-GAS-4U also provides members with marketing tools such as a consumer-oriented Web site, advertising templates and a series of logos free of charge. Truck decals, patches, consumer pamphlets and business cards with the member company logo are made available to members in good standing at a reasonable cost
Suite 3 – 4075 Kingsway, Burnaby BC
Burnaby, B.C. V5H 1Y9
Canada