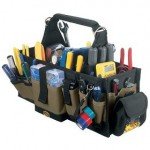 The pro's know how to take care of your HVAC Equipment
HVAC Repairs with Great Service Technicians
ou depend on your appliances, your heat and your air conditioning for day to day living. So when something breaks down, it's more than just a minor inconvenience: it disrupts your daily living.
Gasfitter.ca provides the premiere HVAC repairs and service. We know how important it is for you to keep your appliances, your heat, and your air conditioning in working order. That's why we respond to your call for help quickly and efficiently.
When you require repair services , we never leave you hanging. We will respond to your call quickly. We provide quality in-home repair services at reasonable prices.
Our HVAC service technicians and engineers will spend the time that is necessary to correctly diagnose your problem and fix it quickly so that you can go about your daily business with as little disruption as possible to your home or business.
Our factory trained and authorized technicians and engineers are highly skilled, courteous, and professional.
Gasfitter.ca treats Our clients and your homes with respect, and will provide you with the best repair service and care.