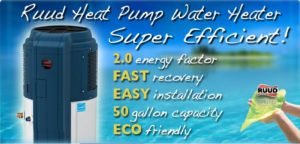 Choosing your Hot Water Heater
There are different sources for heating your Domestic Hot Water (dhw) and we want to share the information that is coming back from our customers for the best in low energy consumption and high durability.
The traditional type is the standing electric or gas fired hot water tank. And these have there benefits (economical at time of install). They come in all shapes and sizes, usually 30 gallons,40 gallons,and 50 gallons. When looking for your next Hot Water Tank Installation make sure your Gas Fitter knows all the different styles of water heaters and what the load requirements will be an the system to match your demand.
On Demand Hot Water Heaters
Then there is the on demand hot water systems(both electric & gas) Gas fired on demand systems are great for small families( 2 or 3) or families that travel or have two homes. When comparing the two types there are faults and benefits. The standing hot water tank is great for large families that use a constant supply DHW.
Heat Pump Hot Water Heaters
The Rheem Heat Pump Water Heater Delivers Twice the Efficiency of a Conventional Electric Unit and Gas unit.
With an Energy Factor of 2.0, the new Rheem HP-50 Heat Pump Water Heater offers the most energy-efficient water heater you can own.
The new integrated air-source HP-50 Heat Pump Water Heater from Rheem Water Heating offers an industry-leading Energy Factor (EF) of 2.0, or more than twice the energy efficiency of a standard electric storage water heater.
ruud heat pump water heater
The energy-saving design will help a family reduce its carbon footprint by nearly two tons annually. In addition, the new water heater qualifies for a federal tax credit as well as many state and utility rebates and incentives.
Intended for residential applications, both new construction and drop-in replacement of existing water heaters, the unit has a storage capacity of 50 gallons and meets the qualifications for an ENERGY STAR listing. Measuring only 21 inches in diameter and 75.5 inches tall, the new Rheem Heat Pump Water Hot Water Heater offers a slimmer, more portable profile that makes installation in spaces with restricted access — including attics and basement mechanical rooms — much easier.